A Team of Behavioral Healthcare Professionals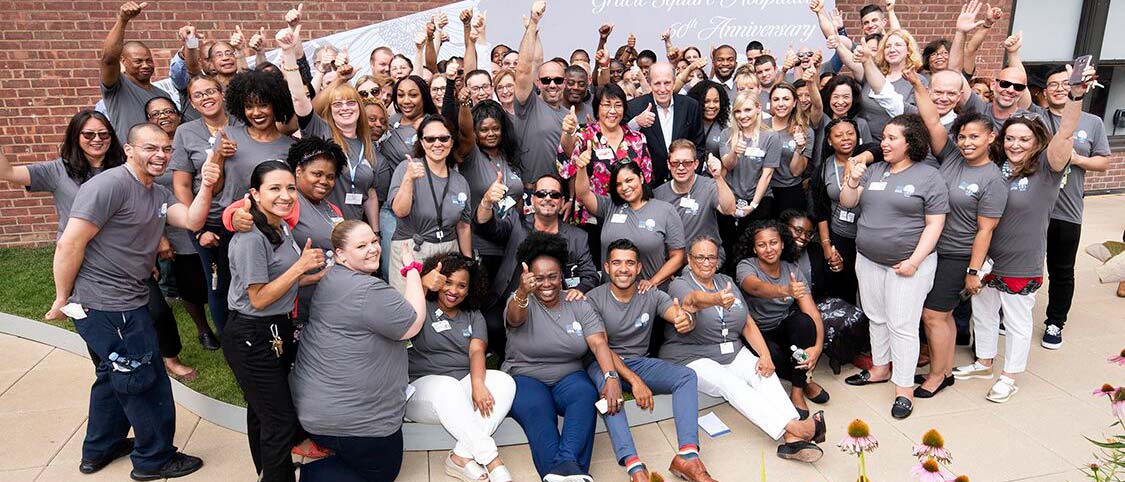 Patients at Gracie Square Hospital benefit from a multidisciplinary care team specially trained to meet their personal needs. We call upon specialists from other areas of medicine as needed, ensuring that our patients benefit from the comprehensive range of healthcare services available through the NewYork-Presbyterian network. Our treatment team includes:
Certified occupational therapists. Our certified occupational therapists focus on enabling individuals to re-engage in meaningful occupations through a variety of skill sets such as skills development, establishing positive habits and routines, setting therapy goals, using cognitive-behavioral techniques (CBT), and understanding underlying physiological influences. They help our patients develop, recover, improve, and maintain the skills needed for daily living and working.
Certified alcoholism and substance abuse counselor. These professionals provide care and support for patients dealing with co-occurring disorders, such as alcohol and/or drug use and a mental health condition.
Internist or family nurse practitioner. After conducting thorough physical and neurological examinations, the primary care provider orders any needed diagnostic testing, identifies medical conditions present, and designs medical treatment plans.
Nursing aides. Our aides help provide for the comfort and safety of our patients through assistance with activities of daily living and education. They support our patients, family members, and other caregivers.
Nutritionist. A nutritionist with experience in behavioral health care evaluates each patient and creates an individualized dietary plan. In addition, patients and their families receive nutritional guidance, education on food and drug interactions, and information about dietary supplements.
Registered professional psychiatric nurse. Our nurses work at the top of their professional licensure via the utilization of a professional governance structure. Through collaboration, our nurses ensure optimal patient care delivery while driving highly reliable quality outcomes.
Psychiatrist or psychiatric nurse practitioner. The psychiatrist or psychiatric nurse practitioner has expertise in the patient's diagnosis. This professional serves as a patient's team leader and coordinates and implements the patient's comprehensive treatment plan.
Psychologist. Licensed clinical psychologists provide individual and group therapy using approaches such as CBT, acceptance and commitment therapy (ACT), dialectical behavioral therapy (DBT) skills training, and short-term psychodynamic therapy.
Social workers. Our clinicians conduct psychosocial assessments which incorporate all resources available to inform an individualized treatment plan that will lead to a timely and successful discharge to community resources.
Physical therapist. For patients who may need assistive devices for mobility (walkers, wheelchairs, etc.), and for those recovering from a recent injury who are in need of a rehabilitation assessment.