Our Healthcare Team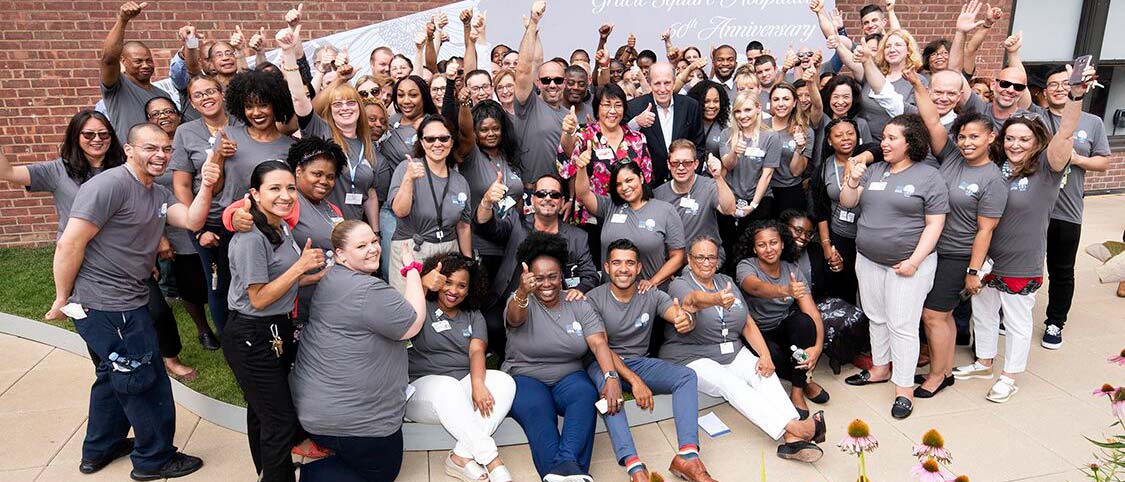 Patients at Gracie Square Hospital benefit from a multidisciplinary treatment team specially trained to meet their individual needs. Based upon an evaluation and assessment by all members of the treatment team, each patient receives a customized plan of care. Specialists in other areas of medicine are called upon as needed, ensuring that our patients benefit from the comprehensive range of healthcare services available through the NewYork-Presbyterian network.
Our treatment team includes:
Activity Therapist (Group and individual): Therapeutic and recreational programs help patients recover life skills and improve their ability to function independently. These activities include cooking, grooming, and reality orientation groups. Art, music, and dance therapy are offered on an individualized basis, providing a positive outlet for expressing and processing emotions.
Certified Alcoholism and Substance Abuse Counselor: Certified Alcoholism and Substance Abuse Counselors have special training and expertise in providing care and support for patients dealing with co-occurring disorders, such as alcohol and/or drug use and a mental health condition. Their role includes evaluating a patient's substance problem, identifying goals and treatment plans, helping patients to develop coping mechanisms, and teaching patients how to modify their behaviors to aid in their recovery.
Internist or Family Nurse Practitioner:  The patient's team includes a primary care physician. After conducting thorough physical and neurological examinations, the primary care physician orders necessary diagnostic testing, identifies any medical conditions present, and designs carefully monitored medical treatments.
Nursing Aide: Aides help fulfill our mission of offering caring and compassionate treatment by providing for the comfort and safety of patients.
Nutritionist: A nutritionist with experience in the dietary needs of patients receiving behavioral healthcare treatment evaluates each patient and creates an individualized dietary plan. In addition, patients and their families receive nutritional guidance, education on food and drug interactions, and dietary supplement information.
Psychiatric Nurse Specialist: A primary psychiatric nurse is assigned to each patient to focus on that patient's care and meeting his or her particular needs. The nurse administers medications, helps the patient with personal hygiene, and provides education and support for both the patient and family members or caregivers.
Psychiatrist or Psychiatric Nurse Practitioner: Each patient is assigned a primary psychiatrist who is board certified or board eligible, or a specialized Psychiatric Nurse Practitioner, with particular expertise in the patient's diagnosis. The psychiatrist or nurse practitioner serves as team leader and coordinates and implements the comprehensive treatment plan developed to address the patient's assessed needs and concerns.
Psychologist: Licensed Clinical Psychologists specializing in recovery-oriented mental health treatment work closely with patients as part of their multidisciplinary treatment team. They provide individual and group interventions based upon patients' needs and goals, utilizing evidence-based psychotherapies including Cognitive Behavioral Therapy (CBT), Acceptance and Commitment Therapy (ACT), Dialectical Behavioral Therapy (DBT) skills training and short-term Psychodynamic Therapy. They conduct psychological assessments, assist with patient-centered treatment plans and provide interdisciplinary consultation.
Social Worker: Beginning on the day of admission, a psychiatric social worker evaluates the patient's needs for discharge and aftercare and immediately begins planning for that transition. This includes determining eligibility for benefits, connecting the patient and family with community resources, arranging for visiting nurse care and homecare, placement in extended care facilities, and educating members of the patient's family or support system.